Lexus of Highland Park Chooses Sundial Timekeeping Not Once, But Twice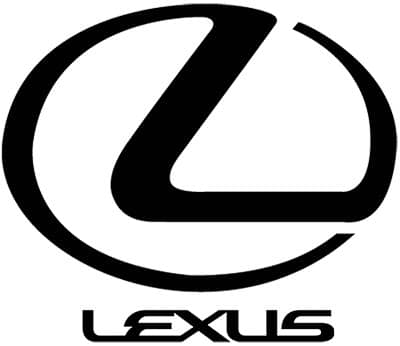 In 2008, Lexus of Highland Park in Highland Park, Illinois had a problem. The clock that employees were using to punch in and out was unreliable at best.
"It was just an in-house time clock," says Debbie Boyle, accounting manager. "It wasn't on the computer or anything. Everybody had a card with their name on it and they would stamp it. Every week I would take the time cards and add them up. I'll be honest, half the time it didn't work." Which made payroll a time-consuming and frustrating process.
Finally fed up with the situation, Debbie and her team sought out a better solution and signed up with Sundial Timekeeping.
The new time clocks they purchased were not only digital but used biometrics to verify employee identities. Debbie no longer had to manually calculate hours, she could simply download the timecards to RealTime for processing. "This has been a lifesaver," says Debbie, "because I can print out a time card for each employee and I can go back as long as I need. So it's been great."
Right from the start, Debbie says she had a great rapport with the team at Sundial Timekeeping, especially owner Terry Kinney. "Terry backs up anything having to do with Sundial. And he's been there for me from day one," she says.
That support came in handy in the early days. "In the beginning, we'd have data that would just get lost. But they were always able to get it back. Terry would say 'Deb, don't panic. We can do this.' And I'd be like 'alright, good.' Because of course it would be the day before payroll and I didn't have all my times in."
Terry explains, 
"the older time clocks didn't always transfer data smoothly to the software. So we built in several layers of safeguards to make sure the information could be always be retrieved when needed."
These problems were eliminated for good in 2014 when Lexus of Highland Park upgraded to RealTime's web-based software and facial recognition time clocks.
The next big challenge for Lexus of Highland Park came in 2017 when upper management chose to outsource payroll to a third-party provider. That provider offered a time and attendance system of their own and "it was a whole package you couldn't do just one or the other," says Debbie. So they cancelled their subscription with Sundial Timekeeping.
Terry and his team were sorry to see them go, but wanted to make the transition as easy as possible. "Terry had said he would buy our time clocks back from us," says Debbie, "but I said, 'You know, we'll just hang on to them.' And I asked if we ever came back could we use these? And he goes, 'absolutely!'"
After about a year, Debbie's foresight proved correct. Lexus of Highland Park determined that the all-in-one payroll option just wasn't affordable. So they called Sundial to restart their subscription. With a simple software update on the time clocks, they were up and running in no time.
When asked why she chooses Sundial Timekeeping Debbie says,
"The service is phenomenal. I think the service sells itself. Because let's face it if you are in the middle of payroll and you can't run a report or you can't run something, you need to be able to talk to somebody at that time. And with Sundial, whatever problems someone may have you will always get an answer. You will always get a person to call you."
Sundial Timekeeping looks forward to serving the 75+ employees of Lexus of Highland Park for the foreseeable future.