DeskPunch Web-Based Time Clock
DeskPunch Web-Based Time Clock
A Convenient Solution For Shared Workstations
DeskPunch is a simple, browser-based timekeeping tool that simplifies clocking when using a shared workstation. It works just like a standard time clock, but without the hardware. Employees simply select their name from a list and click to record their punch. There's no need for separate logins. But optional password protection is available to help prevent accidental or deliberate buddy punching.
DeskPunch is fully integrated with Timekeeper and is available at no additional cost. Supported punch types include in, out, lunch, break, and switch. For more advanced employee self-service (including time-off requests) check out WebConnect.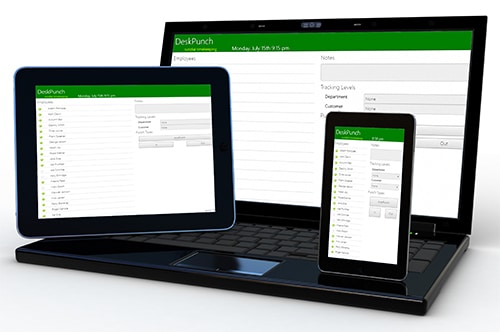 Fully Integrated
DeskPunch automatically syncs with Timekeeper to provide you up to the minute reporting on who's in and who's out.
Offline Mode
Continue recording punches offline and your data will be synced as soon as a connection is reestablished.
Notes
Employees can include a note with their punch if they need to clarify, document or otherwise communicate with supervisors.
Passwords
You can enable password protection to keep employees from accidentally or purposely clocking each other in or out.
Job Switching
In addition to clocking in and out employees can easily switch between jobs or departments for tracking purposes.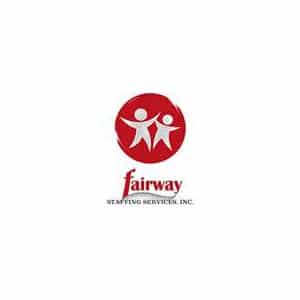 "Well, I can tell you that I am very satisfied with the service Sundial Time Systems has provided to our business here at Fairway staffing. Terry and John provide excellent customer service whenever it is needed not only to myself, however to my employees as well. They make sure that whatever issue we may have is taken care of asap. As of now I have not received one complaint from my clients with regards to our clock system. As long as we are in business we will continue to work with Sundial Time Systems."
Jorge Gonzalez | Risk Manager Fairway Staffing Services, Inc.