Employee Time & Attendance Reports
Employee Time & Attendance Reports
Get an instant accounting of your employees' time and attendance
Timekeeper comes with 24 fully configurable time and attendance reports that can help you locate inefficiencies, understand labor costs, and plan for future shifts. Each report can be grouped and segmented however you need. Custom views can be printed, saved, and shared with team members.
Is there a report you use missing from the list? Let us know. We'll work with you to ensure RealTime provides the solutions you need. Because if it's important to you, it's important to us.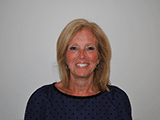 In 2008, Lexus of Highland Park had a problem. The clock that employees were using to punch in and out was unreliable at best.
"It was just an in-house time clock," says Debbie Boyle, accounting manager. "It wasn't on the computer or anything. I'll be honest, half the time it didn't work." Which made payroll a time-consuming and frustrating process.
Finally fed up with the situation, Debbie and her team sought out a better solution …