Series 800 Facial Recognition Time Clock
Series 800 Facial Recognition Time Clock
Touch-free punching for 100% hygienic clocking
The Series 800 time clock is perfect when you want to use biometrics, but fingerprints may not ideal due to environmental reasons (like in industrial or healthcare settings). Just walk up, look briefly at the camera, and wait for the visual and audio cues acknowledging your punch.
This all-in-one device offers you the flexibility to use facial recognition, fingerprints, proximity, or PIN/password for employee identification.  It also supports up to 7 levels of tracking data for job-costing purposes.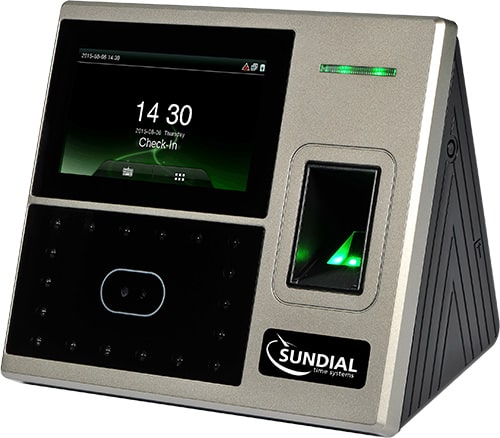 Plug & Play
No complicated setup process. This clock is ready to go out of the box. Just give it electricity and an internet connection and you're all set.
Fast, Accurate Punches
Advanced biometric algorithms yield identification in under one second for fingerprint and under two seconds for facial recognition.
Security Enabled
Built-in relays can support external bells or electronic locks for added site security. Presented photo detection is able to distinguish between a live image and a photo.
Job Costing
Employees can easily switch between jobs, departments, and projects. Up to 7 levels of programmable details for accurate job tracking.
Privacy
Employee biometrics are mapped and saved as a mathematical equation, not as images.
Technical Specifications
Dimensions

Width: 7.6 in. (19.3 cm)
Height: 6.4 in. (16.5 cm)
Depth: 3.75 in. (9.5 cm)

Net Weight: 1.75 lbs. (794 g)
800 x 480 Pixel LCD Capacitive Touch Screen
High Resolution Infrared Camera
Verification Speed 1 sec or less (typical)
Optical Fingerprint Sensor
Optional 2000 mAh Backup Battery
12V DC at 3A Power
Optional: 12V POE injector
Operating Temperature: 32º F – 113º F (0° C – 45° C)
Operating Humidity: 20% – 80%
Capacity

Faces: 1,200 (1:N), 3,000 (1:1)
Fingerprints: 2,000
ID Cards: 10,000
Transactions: 100,000

Communications: Ethernet, WiFi, USB Drive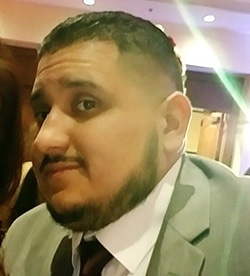 "I even own some of their facial recognition clocks which are great to work with. You know if the employees' fingers are dirty they just step up to the clock and it takes a picture of them and recognizes their facial features and it clocks them in or out."
– Peter Guzman