Timekeeping For Remote Workers
60-Day Free Trial
Timekeeping For Remote Workers
60-Day Free Trial
Managing a remote workforce has its challenges, but tracking time and attendance doesn't have to be one of them.
With RealTime, employees can easily login from wherever they are using our convenient web portal or mobile app. And you can manage everything from wherever you are by using our online administrative tools and payroll integrations.
Remote Worker Time Tracking
The WebConnect employee self-service tool allows remote team members to log time, review hours, sign off on timesheets, request time off, and communicate with supervisors from any device that has Internet access.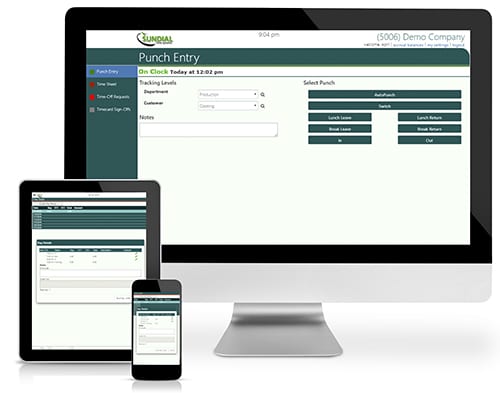 Mobile App
MobilePunch is an easy-to-use app available for both Apple and Android devices. Employees can punch in from anywhere – even if they temporarily don't have cell or WiFi service. 
Cloud-Based Administration
Timekeeper lets you manage every aspect of your employees' time from anywhere with ease. It's packed with enterprise-grade features that are there if you need them, but out of your way if you don't. And it's fully customizable to the way you do business.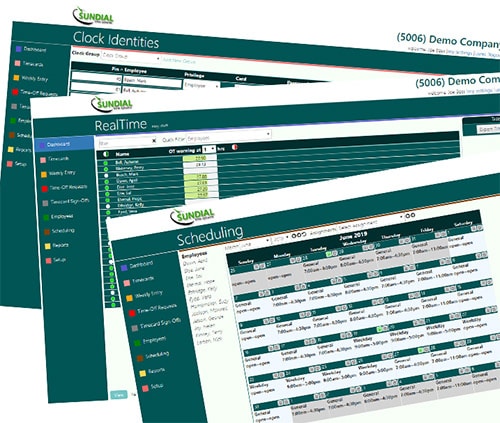 And for those essential workers who must be on site, try our hygienic, no-touch time clocks (see terms & conditions):
Try RealTime Free For 60 days
Sign up today to gain full access to all of RealTime's features free for 60 days. If you aren't convinced that this is the most comprehensive, flexible, and user-friendly timekeeping system for remote workers, simply cancel your subscription at any time. 
60-day free trial offer covers all digital products (WebConnect, Timekeeper, MobilePunch, and DeskPunch) and is available for new accounts only. 
Physical time clocks and supplies can be provided for an additional fee.
Your first payment will be due at the end of your third month for any employees who logged time after the free period.
Existing customers who wish to utilize remote worker features please contact your account rep for setup as these are already included with your subscription.